Awww Spring!  The beautiful warm weather with an occasional shower has turned our fields and pastures into a lush green.  Leaves are budding out on our trees, the shrubs and flowers are in full bloom.  But even with an abundance of rebuilding projects and daily chores in keeping up with all the pets, we still found time for some visitors!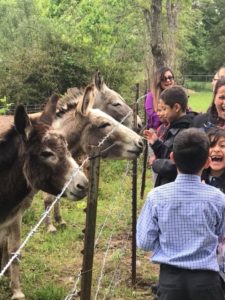 It was hard to see who was more excited when our friends from Iglesia Bautista Galilea paid us a visit. Kids showered the tribe with crackers and peppermints as the outgoing Jenny and Forrest showed off their begging skills. Lt. Dan is so gentle that although he enjoyed the snacks, he was just as content with all the attention of all the little hands petting him.  Even Mr. Trump made an appearance! Sharing the love of animals with this group was an awesome experience.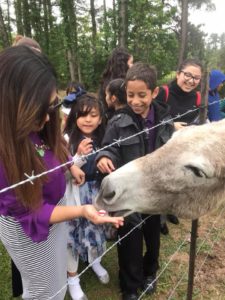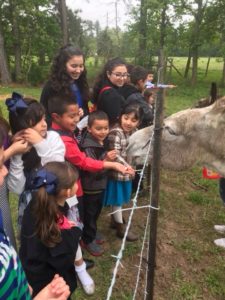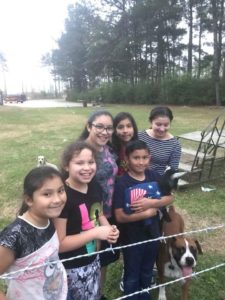 Last night the ducks came out for their first dip in the pool! They have grown SO much in the past 3 weeks. It was funny to watch the donkeys pout and whine because the ducks were the recipients of our attention and snacks!